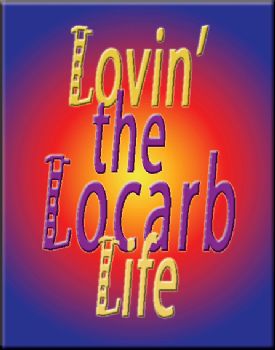 How would you like to eat till you're full, have lots of energy, be excited when you get up in the morning, because you know you'll feel good AND you know you'll get something yummy to eat for breakfast? How would you like to know you'll be free of the cravings that ran your life.... and you'll be making progress toward your goal....instead of 2 steps forward and 5 steps back? And you'll be free of the guilt that always lurked behind your thoughts and dreams, because you secretly believed you were hopeless, unable to control yourself, and sentenced to a life of failure and overweight?
That's my story. Is it yours? If so, you'll be glad to know that if you are carbohydrate addicted, or carbohyrate sensitive, you can be free. And it's SO simple.
Just keep your carbohydrates to a level that doesn't trigger your cravings. For me it's 20 to 30 grams a day.
Learn to make yummy meals and treats that don't have to be low fat, just low carb ... so you never have to feel deprived.
Be willing to go through a few days of transition that will be a little uncomfortable, as your body learns to switch over from carbohydrate fuel to fat burning.
If you ARE willing, and you would love to live this life of freedom, the low carb lifestyle is for you.
Just say yes, start asking questions, and choose a low carb food plan that suits you... whether Atkins, protein Power, Suzanne Somers Somercizing, Carbohydrate Addict's Diet, or another. (South Beach and Sugarbusters are good too, bur too high in carbs for me.) Then turn around a few months from now, and be amazed at how far you've come.
Be encouraged! When do you want to start, and on what plan? Whichever one it is, get the book!
Linda