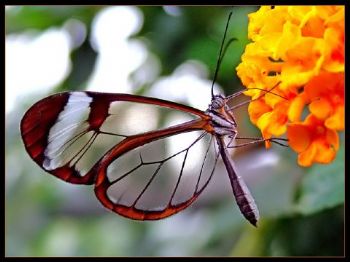 Happy Friday everyone! It is stormy here in Conway Arkansas with many tornado warnings so the sirens have made it exciting! I can't be on much today because of the weather, but I wanted to wish all of my wonderful friends as well as my AWESOME team members a FANTASTIC FRIDAY and WONDERFUL WACKY WEEKEND full of laughter and happiness! As Andrew and I welcome in the holy Sabbath this evening I will keep you all lifted in prayer for complete success in your goals and dreams, health, finances and joy of love in all your relationships.
To those of you who like or even love my poetry, I will be having a book published this year, maybe two and would be honored and grateful if you would support me by purchasing a copy. I have put the link of my poetry page on my sparkpage so that you can go and have a larger sample of my work. You will see I'm rather eclectic and diverse and write in myriad styles and formats.
Below is a senryu (singe-roo) set like haiku (hi-Koo) but dealing with human interaction and nature, done in syllabic formate of 3 lines and 5-7-5 syllables, not just nature in seasons...that I wrote thinking of my mother, and as myself as I grow steadily older...the only thing that changed is now I will (prayerfully) have my husband beside me and I won't be alone....hope you enjoy it. Hugs and affection! ~Pami
As Time Goes By (in Senryu story form)
Here she sits, alone
Pondering life's foibles
Mysteries unknown
As her mind dances
With dream-drenched old memories
Ghosting through her past
A momentary pause
As a butterfly alights
On brittle fingers
Wings softly flutter
Rich vibrant color of life
In gentle display
Enchanted, she breathes
Softly so as not to scare
Such a lovely guest
It's movement tickles
As it slowly meanders
Inspecting her hand
A neighbor walks by
Nods courteously, hello
She smiles back sweetly
Her eyes gaze skyward
Seeking her sweet visitor
She sees only clouds
Here she sits, alone
Pondering life's foibles
Mysteries unknown…
What do you think your future holds in store for you? Will you share your dreams with me?
My dream is to get my health back, and be within my weight range, have a nice little house all our own, where I can plant a garden, some fruit trees, and other plants that I love...and be able to work it myself. Maybe raise some free range chickens and sell/undersell the commercial market because $20 for a 3 pound free range chicken is, excuse the pun, for the birds! Maybe a couple of nanny goats for milk, I've never had goat milk, but I hear it's good for you! And maybe, just maybe God willing, a couple of horses to ride everyday! Our own built in bass, koi, pond, big enough to go swimming in if we want to on warm spring days. That's all I want out of life, that and my friends and family. I'm 48, and in bad health, but the Lord is more powerful than illness, and everything is possible through Him, so that's my dream.