Obstacles
Wednesday, April 02, 2008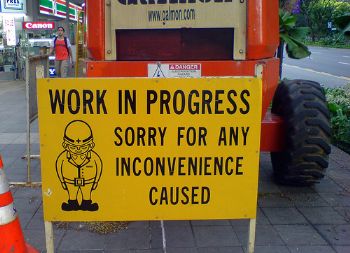 Here you are. Losing it in Wyoming folks (and of course everyone else who wants to read). Well here I am finally on my maintenance program and for the challenge, I thought it would be good for us to blog about obstacles that we either have encountered during our weight loss journey or are currently dealing with. I guess for my biggest obstacle that I encountered would be my massive plateau that I suffered through literally from January until about July. Looking back, I still am not quite sure the culprit of my plateau because I was VERY consistent with my exercise and ate good. The only thing that I can see that kept me hung up for so long was STRESS. We had a lot of stuff going on during those months primarily the change over in insurance at my husband's work. I took it very hard and it was a difficult thing to deal with. I seemed to take everything very personally in those months and was highly sensitive. Why? I don't know. Those were a rough few months for me. We all have our ups and downs and that was one of my downs.
How I overcame them... well now that one is a no-brainer for me. I joined SP in January (the end of Jan '07) but didn't use it to its full capacity. I would use it as a food and exercise tracker and liked it for the articles that would come to me in my inbox. I did not use the message boards or blog. I started doing that in June and that is when I started slowly getting over my plateau. I was able to lose 20 pounds on my own before joining SP and that was great but I stumbled upon SP by total accident when I was looking to join an online weight loss plan due to my total frustration at my plateau. I was going to either join eDiets or Weight Watcher Online... you know those ones that you have to PAY for? I saw that Spark People was an online FREE weight loss support and though, "yeah, what the heck, I will give it a shot". I am so glad that I did. I have found so much here at SP and I totally have to thank everyone here for the support and inspiration that I get. I love it here and give credit to everyone here (yes. myself too) for me being able to reach my goal weight. I got pointed to CC's Calorie Cycling team and I think that was a HUGE part of my plateau buster there. I learned a lot on that team. I started a team of my own -- Natural Healing -- because of my desire to learn more about natural remedies and took over the slowly dying Losing it in Wyoming team that was not active AT ALL. Now I have gotten to know the greatest bunch of people on both teams and we have a thriving team for our Wyoming group and help and support each other there constantly. I don't know what would have happened to my weight loss if I hadn't found SP. I might very easily have gotten back into my old habits and gone back to eating my old way and giving up on exercise. Since I joined SP, I have turned my old habits into new and good habits. Soda is no more for me! I still allow myself treats, but in moderation. I have found a new way to lead my life.
So I guess to sum up I have two words for my "overcoming obstacles" challenge. Spark People. If it wasn't for this site and the help, support and inspiration that I get here, I truly think I would have given up without it. But here I am over a year later, at my goal weight and not slowing down anytime soon. I want to be here to give back and help and support (and hopefully inspire) the way that I was helped, supported and inspired.