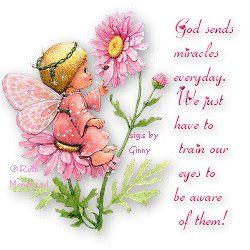 I have everything I need RIGHT HERE AND RIGHT NOW to get to the next level or phase in my life, but I ALLOW fear sometimes takes hold of MY life and cut off my dreams!
DAMN IT¡ - I am Tired!
I am tired of putting limitations on my OWN life and forget the negative energy and limitations I ALLOW everyone else to put on me!
I create the life I live and many times its NOT the life I WANT because I do not truly believe I can live to my fullest potential.
I AM TIRED! of making excuses for the way I know I can live! I am tired of making excuses for other people BECAUSE I CHOOSE TO indulge in their negativity and believe they know what's best for me! They do not even know what's best for them (the blind leading the blind).
I do not want to compete with others, I want to compete with myself!!!! I am the one who decides what time to go to bed, what time to wake up, when to eat, when to exercise, when to do EVERYTHING I decide to do!
WHHHHYYYY do I put limitations on myself!!!! I am ready to live with intention! ready to make the life I dream a reality!
Who would have ever thought that someone could create an AIRPLANE and fly all over the world, or even before that, a VEHICLE (horse and carriage) that can get people from point A to B.
Who would have ever thought someone could fly to the moon, create skyscrapers, predict the whether (okay, that might not be a good one because they still can't get that one right - lol)!
Who would have ever thought one day we could possibly have a woman President or even a black President!
Who would have ever thought someone would create a forum where others can hear me, feel me, believe in me, understand me and it could be free!
The people who BELIEVED IN THEIR DREAMS and DID NOT LET SOMEONE ELSE'S OR EVEN THEIR OWN SELF LIMITING THOUGHTS HOLD THEM BACK!
SO I SAY TO YOU TODAY - LETS STOP LIMITING OURSELVES OR EVEN SPEAKING AND CREATING NEGATIVE THOUGHTS AND WORDS INTO OTHER PEOPLES LIVES AND OUR OWN AS WELL - LETS START LIVING EVERYDAY WITH INTENTION AND IT DOES NOT MATTER WHAT SOMEONE ELSE ALREADY DID- YOU HAVE THE POWER TO DO EVEN GREATER THINGS!
THANK GOD FOR THIS POWER AND AUTHORITY HE HAS GIVEN EACH AND EVERY ONE OF US!! YES, Its true, he also gave the devil power, but the difference is that he has not only given us POWER, he has given us the AUTHORITY to use that POWER (he didn't give the devil the authority to use the power!) - SO LETS USE IT!!!!!!!!!!!!!!!