It is Monday and I am so ready to start a new week!!
Monday, March 31, 2008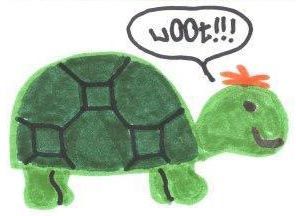 Well this weekend went by rather uneventfully. I am more than okay with that, though. Yesterday I spent the day with the kids and we played Lego Star Wars on the PS3 -- I LOVE that stupid game!! Then we watched movies and just had a good time. They go back to school today and I don't think that they are overly happy about it. I had such a good time having them home, but I will be glad to have our routine back. I didn't get to the Y as much as I would have liked last week as the older two don't like going to Fun Time (can I blame them?). So I got a lot of exercising done here at home, which is okay. The kids and I are going to have to come to an understanding this summer as I plan to keep going to the Y and they are going to have to come, too. Daddy will be home on some of the days and they will be able to stay home with him, but I am NOT giving up my exercise time. I literally do everything for them and hubby (and quite honestly wouldn't have it any other way) but this is MY thing and I am not giving it up!! Selfish as that may sound.
Speaking of exercise, I got the Get Ripped 1,000 DVD and did that this past weekend and WHEW!! What a workout that was. My muscles are still a bit sore from that. I am going to try to get that workout in once a week to go along with the weights that I do at the Y. I am putting a bit more focus on the strength training. I have noticed that since I have been doing that, my endurance has gone up a lot when I do the cardio. I am off for spinning today - woo hoo! Mr. Baby will be glad to ge to play and I will be glad to get out of the house for a bit. I am just glad that we didn't get much snow last night. It is still cold out and it is supposed to be gray and overcast all day. I am so ready for summer, shorts, capris, and flip flops!!
So far maintenance is going really well for me. I feel so different going into maintenance this time. Years back when I lost all the weight after having my DD I ended up gaining it back... and then some! I have such a different perspective on things now then I did back then. Then, it was all about eating healthy for that time and exercising for that time. Now it is all about maintaining a healthy lifestyle for the long haul. And exercise! Where would I be without it? I truly LOVE it!!! I couldn't give it up for anything!
Okay enough of my rambling. I am off as Mr. Baby is waking up! Happy Monday all!!