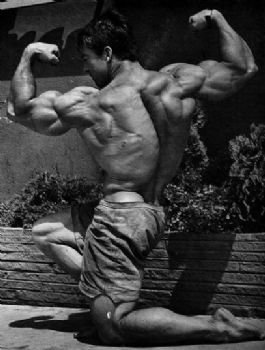 Close-grip Lat Pulldown - 110x12, 120x10, 130x8, 140x5, 150x3
Pulley Row - 85x12, 95x10, 105x8, 115x6, 125x4
BB Row - 65x12, 75x10, 85x8, 95x6, 105x7 +
DB Row - 40x12, 40x12, 45x8, 50x6, 60x4
Wide-grip Lat Pulldown - 110x12, 100x10, 90x8, 95x6, 100x5
Cardio - 30 Min (Elliptical)
Notes:
I moved the wide-grip pulldown to the bottom, which dramatically affected the number and weight I was able to do. I figured close-grip would have been easier because it was first, but I felt it just the same.
The pulley row seemed to make my hands and forearms burn. I figured it has something to do with my arm workout only two days prior. If not, it could be that I'm doing the pulley exercise wrong but then I don't believe I am. For this, I am going to go with the prior before the latter.
BB Row - lets go up another 5lbs to 70lbs
I must remember to let the weight stop me from going forward. There are some cases, especially in the beginning sets where I stop at 12. I know that most of the time, I could do more. The rationale is that I'm building a pump or intensity through the remaining sets, but shouldn't each set be a serious working set? In addition, there have been times when I tried allowing the weight to stop me but often it meant that I couldn't increase my weight as the same weight would stop me in the next set a little sooner. To say that again a little more clearly, I might use a 25 lb weight for my 12 set and then use it again in the 10 and 8 sets because it was just that heavy and my muscles could do no more. It was my assumption then, that in order to do a pyramid effectively, I must increase weight each time while also decreasing number of reps. Is this right or can I use the same weight for 3 or four sets knowing that it would stop me around the goal rep?
The wide grip pulldown really worked the forearm as well.
Do know that I have been slowing the process down a lot. With each rep, I tell myself, "Slow and deliberate" "Strict form." Needless to say, it burns a lot.