Finally getting cought up, potty seats and looking forward to getting back to normal!
Sunday, March 23, 2008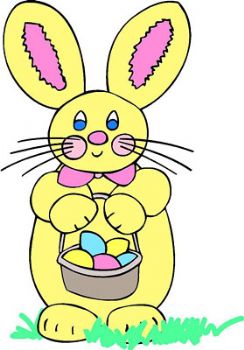 Whew! What a week it has been. Last weekend my DH had the flu so even though he was home, he wasn't really here to help out with the kids. Men, they're like big kids when they get sick anyway, lol!!! But this past week, my older son and Mr. Baby both got the stomach crud, which thankfully I was so happy not to get! Whew! I spent a good amount of time wiping down door knobs, light switches, remotes, phones, etc. To hopefully keep anyone else from getting it. It has been a stressful week. The kids are on Spring Break this next week, so I am looking forward to a nice week with the kids. The older two are excited to go to the y while I workout so they can see where Mr. Baby gets to play while I exercise. Quite frankly, I cannot wait to get there. I am going to try to get there early tomorrow and take my allotted two hours and get in a good workout. I need it desperately. I haven't been horriffic all week, but I just don't feel like myself when I don't get my exercise in. I have kept up on the yoga in the morning, which I love, but it just isn't the same as being able to get on the elliptical and just GO!!!
Got some very small Easter baskets together for the kids. I really didn't do much at all and that is okay. I hate holidays sometimes, I think it just pressures everyone into thinking that they have to buy, buy, buy more STUFF! I am looking to get rid of stuff not accumulate more. I have officially gone through Mr. Baby's room and gotten rid of A LOT in there. I am not looking to create more. It has been nice to see him go into his room and play. Before he just had too much. He is woking toward potty training himself. He won't poop in the potty (TMI, I know -- sorry!) but he will tell me he has to go to the bathroom and he'll sit down and pee. He amazes me so much. What a smart little boy he is.
My older son was hugely disappointed that he missed the last two days because at school they were having a "Teddy Bear Picnic" and he wanted to bring his special crocidile. I felt so bad for him. He cried because he actually wanted to go to school. Do I expect the same reaction out of him here in a few years when he has to miss school? No way! Lol, he is doing MUCH better, though!
With that I am officially almost caught up here on SP with my posts and wanted to get a quick blog out there to say sorry that I haven't been around, but you know how it is when "real life" takes over and prevents time from playing in "Spark World". That is how it has been for me. But I do need to run. I think the kids are getting up and I need to go do damage control before they raid their Easster baskets too much.