So, are you here to exercise or just look cute?!
Wednesday, March 12, 2008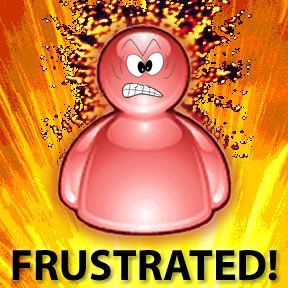 Okay, I am going to vent for a minute! The biggest thing I hate about going to the gym is when you get these cutsie little girls that have themselves all dolled up, REEKING of purfume, walking on the treadmill at 1.3 miles per hour and not seriously there to exercise. I was so furstrated yesterday for this reason! At the Y they have 3 very good ellipticals, 2 so-so elliptical and a bunch of CRAP ellipticals. Normally, I don't have a problem getting a good elliptical, but yesterday I did. I was so irritated. I don't mind it when people are there to genuinely workout but when you have these girls that are there for social hour, I do. Usually, people are curteous of others and take their time and get off then move on so others can use the machines. Ugh! I swear it was social hour, I about choked on the girls purfume -- I was mad!! I ended up on one of the Precor ellipticals that don't really seem like an elliptical, more like a stair stepper, it was weird, the motion was not natural and had no handlebars. But, either way, I got through it and ended up with a pretty good workout. The majority of us there are there for the right purposes, so I shouldn't complain, but I just had to for a sec!
Swimming lessons yesterday were a total bust. My poor Mr. Baby was not feeling overly well, and I didn't realize how much so until he puked all down the front of me. Of course, my DH was working so I had not choice but to pull the kids from their lesson and go home. Big Brother was none too pleased. But they got over it. My Mr. Baby was feeling much better but to be safe, I gave him some Wish Garden Herbs and his tummy quit gurggling and he ended up eating 3 bowls of soup! Just to be safe, I am going to keep him home and not go to the Y this morning. I just don't want to risk him getting sick there. I did end up getting up to exercise this morning and hopefully he will be better tomorrow and I can go then.
Not much else to report. Weight was exactly the same as last week. 142.6 on the mark! I wish it could stay that way all the time, but as long as I can keep it below the 145 mark, I am good! I feel like I am in mainenance now. I truly do. It is nice to finally have made it. It has been a good journey and I feel so rewarded -- I have never felt this good and to think that I actually enjoy exercise. When I started this journey, I did not and now it is such a big part of me, I can't NOT exercise. It is great!!!