Inspiration!
Monday, March 10, 2008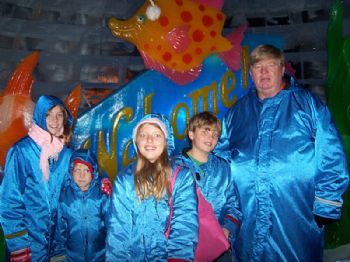 My dad with Autumn, Nick (my two), Peyton and Jordan (my niece and nephew).
I had something amazing happen to me yesterday. I was completely taken off guard with it. My Dad told me that I inspired him. I couldn't believe it. He said he has been totally impressed by my weight loss and that I inspired him to do the same. I am tearing up now just thinking about it. He has been overweight my entire life. And I found out yesterday, that on Jan 7th he was 370 something pounds. He has since lost 35 pounds and is excited about loosing more. I am so thrilled. I do not see my dad often, but I would like him around for my kids. My stepmom is also loosing weight. She has lost 17 so far and also excited about loosing more. And another great thing, I don't ever think I have seen them work together like this.