When life hands you lemons...
Monday, March 10, 2008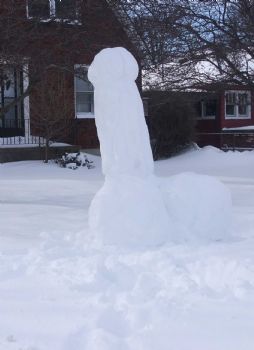 We've all heard the expression about making lemonade when life hands you too many lemons.
When mother nature hands us way too much snow, some enterprising students from the college near my house got creative with it.
The photo speaks for itself. It made me laugh out loud and I saw several other drivers laughing too. It may not be tasteful, but it sure got me thinking about why I need to use what I have available and quit whining about winter.
This is the start of a new week and a new attitude.