New Month
Thursday, March 06, 2008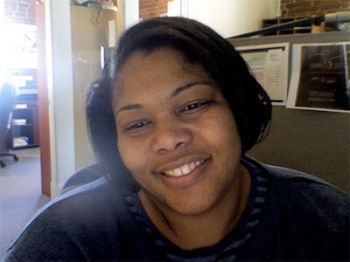 I hope today will be better than before. Took this picture with my webcam. You can tell that I am sleepy and tired. My scan results yesterday were good. The Oncologist said that the nodules in my lungs haven't grown or changed and there is no signs of tumors in my abdomen or pelvis.
My blood pressure was 156 / 99, thats high so the doctor called in more beta blockers for me to take.
As you can see from the picture that I am tryna crack a smile. No makeup and sleepy eyes.