My new toy
Wednesday, February 27, 2008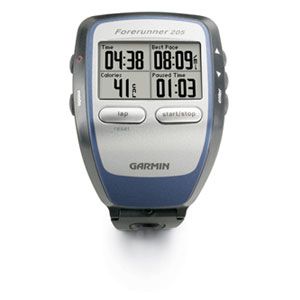 I have been wanting a Garmin for forever, but it's hard to get past the price. It's a lot of money to spend on what's essentially a toy for myself and I felt selfish even wanting one. When we sold our condo in Las Vegas at the beginning of the month, my husband told me to go ahead and buy one. I still didn't want to spend that much since I wanted most of the money to go towards debt. I looked on ebay and after a few days finally won a 205 for $127 which is a huge savings since they're about $250 at the store here. I waited almost a month and my package finally arrived last Wednesday, but when I opened it up instead of a Garmin they had sent me some GPS map thing for the car. I was so disappointed! I've been trying to contact the seller since last Wednesday and they won't respond and I keep getting more and more frustrated.
Yesterday our Jeep kept stalling so DH took it the mechanic in the afternoon and he was gone a really long time. When he got back I asked how much it cost and he said he didn't remember it was around $200 and the bill was in the back seat. So I went outside to get the bill and when I opened the door there was a brand new Garmin 205 sitting on the seat. He'd phoned the Running Room while I was in the shower that morning to make sure they had one and then he'd drove an hour both ways to go and pick it up. This is one of the sweetest things he's done for me! He doesn't pretend to understand my love of running, but he's very supportive of it and knows how much it means to me. I'm a lucky girl!
I can't wait to take it out for a run. It was -25*C with the wind chill today so I didn't get out, but it's supposed to get bearable this weekend and I can hardly wait to play with my new toy! This is going to make training so much fun!