Just Thoughts on Denial
Friday, February 22, 2008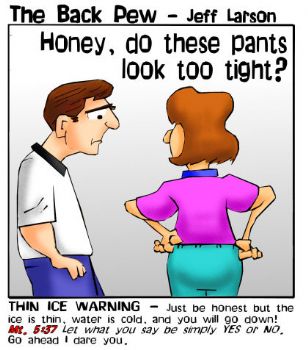 There is a time when we look through eyes that are in denial--and we then JUSTIFY why we shouldn't do this or that...its sad that JUSTIFICATION only comes when I am trying to get out of doing something....when I'm trying to make exception to make myself feel better.
I MUST STOP BEING IN DENIAL AND STOP JUSTIFYING MY INDULGENCES...!
AND YES, MY PANTS MAKE MY BUTT LOOK BIG!!!!!!!!!!