Out of the Hole.
Thursday, February 21, 2008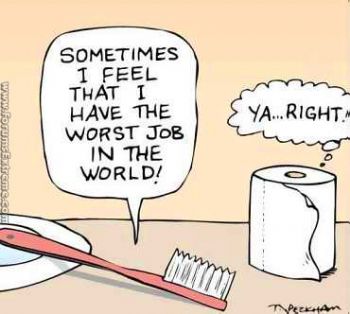 Well cut my legs off and call me shorty! I finally dropped a little weight. It's been hanging on there for a couple of weeks, I was thinking that was it as far as the weight loss was going. Guess my bod was just figuring out what to do (well at least that's my story). Some of my friends have also lost weight and to them I send congrats and hugs, it feels sooooo good to be actually doing something for ourselves that counts.
Hope you all enjoy the funny I found on one of my web searches and as they say "see you in the funny pages"!!