My Visual - Image
Wednesday, February 20, 2008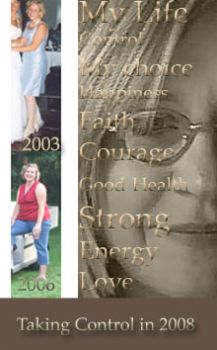 My Visual - Playing with my PhotoShop Program today and put this together.
This morning I was reading the posts on my favorite boards like I usually do and I really got thinking about making a Visual. Some sparkies have movies and some have poems..... I made a image trying to capture a thought that express where I am going.
Short today... because I need to return to reality and get some housework done. I might add a nice walk to my cardio today because the sun is finally peaking out in my neck of the woods.
Love you all... and lets stay focused on being our very best!