Pine Tree
Wednesday, February 20, 2008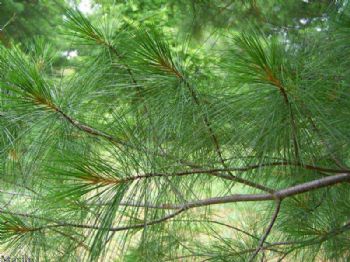 Each time that I go through my bank's drive-through, I find myself sitting there and just observing a lovely young pine tree that sits on a rise in front of the drive-through. I have watched that tree for a couple of years now, and recently I was looking at it on a particularly windy day.
As a gust of wind would swoop across everything, this graceful little tree just let its needled arms move with the wind, then come back and settle into place again, until the next burst of wind came along and did the same thing again.
I thought about how, often, when the "bursts of winds of Life" swoop across me, I do everything I can think of to avoid having to change my position. I cling, I cower, I try to preserve the status quo, and I get all anxious, angry and upset that something has unexpectedly come along and provided a challenge to my well-being.
One day, not too long ago, I was watching this courageous tree, realizing that it could be one of life's best mentors. It didn't cringe or cry out or get angry that its ordinarily calm existence had been interrupted. It simply let its branches flow with the wind, then gently fall back into place again.
I imagined how the strong roots of this tree must be a part of its sturdiness. And I realized that we all could make use of our own strong roots--roots of courage, willingness to be flexible, to shift when the circumstances make it necessary, as a good guide for getting through Life.