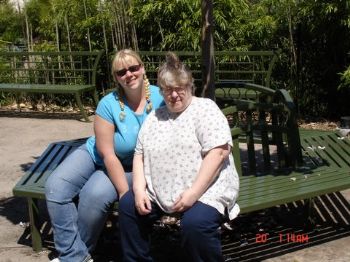 I figured i need to "blog" more so i can go back when i need to. Right now i'm not doing too bad. My weight is at a standstill, OF COURSE, since i went and set an actual stupid goal!!! so annoyed. i don't know if 200 is possible by July 1, but i'll keep working, obviously. i just need to lose anyway, and even if it isn't 200 by then, maybe it'll be 215 by August, or whatever. any loss is good!!
Had therapy today and she made talk about all the GOOD things in my life, which threw me for a loop. she also said i should be very proud of myself and that i am on my way to empowering myself even more. true? possible? perhaps, perhaps!!!
i got some old pictures of myself last week, i had forgotten how much bigger i used to be. i mean, i k
now the number, but i kind of forgot how it looked and felt. dang, i was big! i'm still big, but better....what a great reminder. and i was so unhappy at that time. i've come so far, and not just with my weight.
i treat myself better, i expect more, i'm more comfortable with who i am, and i am constantly changing and learning. i will always have a special memory of my fat self, and i wish i could have been nicer to her at the time, but i'm trying to make up for that now. and as i continue on this journey, and keep losing weight, i will never take for granted the weight i have lost,
and all the knowledge i have gained.
ack, i sound like i had a epiphany!! nothing as fancy as that, just trying to put some thoughts down to reflect on later.
by the way, this photo is from 2007 and i hope again to never be that size...