Wedding Pictures
Tuesday, February 12, 2008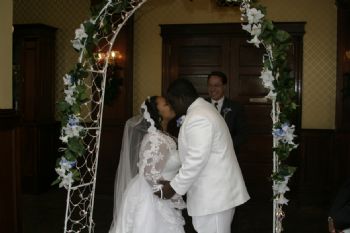 Hello, Long time no hear. Well, I am sick yet again with this year's flu so I haven't had the strength to get on. My birthday was Sunday and we were blessed with no power for the wind storm that came along. For 5 hrs we sat in the dark and cold.
I have put up a few pictures from my daughter's wedding. I know some of you have been waiting for some time. Thought you might wanna see.
She was a beautiful bride. All the money spent was well worth the hassles.
Hopefully I will be feeling better soon.
C