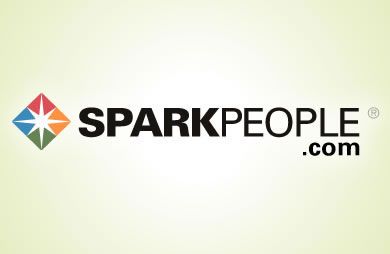 By participating in the Spark Your Life Convention (the "Event"), I agree to the following for myself and on behalf of my child(ren) who participate or attend the Event. This agreement encompasses all activities related to the Event, including without limitation walking, running and fitness activities ("Event Activities").


I represent that I and my children participating in the Event Activities do not have known health problems that would make participation in the Event Activities dangerous to my or my children's health[, and I and my children have obtained the permission of a health provider to participate in activities similar to the Event Activities].


I represent that I am over the age of 18, or if under the age of 18 that I will be accompanied at the Event by a parent or guardian who has agreed to this form.


By participating in Event Activities, I, for myself, my child(ren), my heirs, my representatives, executors, administrators and assigns, do hereby release, waive, and discharge any and all rights, claims, liabilities and causes of action whatsoever I or my child may have against SparkPeople, its employees, officers, directors, agents, sponsors, business partners, and affiliates (the "Event Parties") arising from or related to my or my child(ren)'s participation in the Event, including without limitation personal injury, death and property damage.


I acknowledge that the Event has inherent risk and carries the potential for damage to or loss of property, serious injury and death. I assume the risks of participating in the Event for myself and for my child(ren).


I hereby consent to the recording, use, reproduction, performance, display and distribution by SparkPeople and any of its licensees and assigns, and each of their respective agents and related companies (collectively, "Producer") in any and all media, whether now known or hereafter devised, worldwide, in perpetuity, of my voice, actions, likeness (actual or simulated), name, sobriquet, picture, photograph, silhouette, appearance, and other reproductions of my physical likeness (including without limitation as the same may appear in any photograph, motion picture, video, or other medium) and biographical information (collectively, "Likeness") in and in connection with the production, performance, distribution and display (including without limitation on radio, television, theatrically, in books and other print media, via or on the internet, home shopping networks, electronic retailing, or any other medium) of programs and other works of Producer ("Works"). I agree that Producer may use all or any part of my Likeness, and may alter or modify it, regardless of whether or not I am recognizable. I further agree that Producer may use my Likeness and/or name in connection with any marketing, promotion, publicity, advertisement, merchandising for Works and for any other commercial and non-commercial purposes. I release Producer (and its employees, officers, directors and agents) from liability arising out of its use of my Likeness and/or name. I agree not to make any claim against Producer (or its employees, officers and directors) as a result of the recording or use of my Likeness, including without limitation any claim that such use invades any right of privacy and/or publicity.

Continued ›
Article created on: 6/26/2009