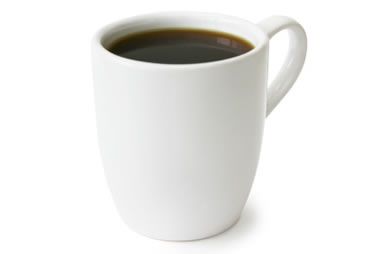 Eight to twelve cups of water daily, that's what the SparkPeople plan suggests. Whether you are having a hard time drinking that much water, or just want to drink a variety of beverages (coffee, tea, diet soda, juice), many dieters challenge and question the "8-12" rule.

Both the beverage-drinking patterns and overall health of U.S. adults have changed considerably over the past several decades. In the 1970s, Americans got 6-8% of their daily calories from drinks, but today, 21% of their daily calories from beverages. Not counting what's in that glass, cup, can or mug may be a major cause of the alarming increase in obesity.

In March 2006, the American Journal of Clinical Nutrition published guidelines for beverage consumption, developed by the Beverage Guidance Panel. These experts reviewed years of research on beverages and health to make recommendations for adults. The panel stressed that a healthy diet should NOT rely on fluids to provide calorie or nutrient needs, and that water is necessary for metabolism and normal physiological function. In fact, water is the only fluid that the body truly needs.

Use the following guidelines to evaluate your own beverage intake, based on 6 categories (levels). Details of the full study are available on line at www.BeverageGuidancePanel.org

Healthy Beverage Guidelines for Adults

Consume 12 cups (96 ounces) of fluids per day.
For an adult on the standard 2,200-calorie diet, no more than 200-300 calories should come from fluids.
Adults consuming fewer than 2,200 calories should limit calorie-containing beverages even more—to less than 200 calories daily.
Level 1: Water
When eating a healthy diet, water can meet all of your fluid needs. This is the ideal choice and what SparkPeople also encourages!

Recommended Daily Consumption: At least 2-6 servings (20-50 ounces)
* NOTE: Consume additional water if you limit other beverages.
Calories per Serving: 0
Level 2: Unsweetened Coffee and Unsweetened Teas
Coffee has some limited health benefits, while tea provides a variety of flavonoids and antioxidants. Both contain caffeine, which should be limited to less than 400 milligrams daily (or less than 300 mg for pregnant and breastfeeding women).

Recommended Daily Tea Consumption: 0-5 servings (0-40 ounces)
Recommended Daily Coffee Consumption: 0-4 servings (0-32 ounces)
Calories Provided per Serving: 0
Continued ›
Article created on: 7/5/2006