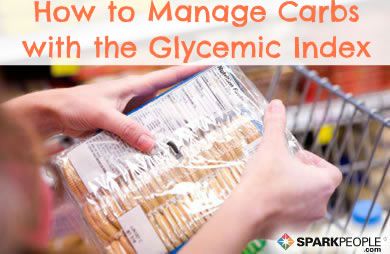 Imagine a categorizing system in which numbers are assigned to foods, allowing you to more easily choose foods that curb appetite, help shed excess pounds, lower your risk for diabetes, help maintain blood sugar levels, and improve heart health. These are the claims of popular diets that use the Glycemic Index (GI, for short).

The Glycemic Index ranks carbohydrate-containing foods (on a scale from 0 to 100) based on their effects on blood sugar levels in the body. Foods are ranked based on how they compare to a reference food—either glucose or white bread. A food with a high glycemic index (70 or above) will elevate your blood glucose higher—and more quickly—than a food with a medium or low glycemic index (55 or less).

Highly processed and sweetened foods, such as candy or even bread made from refined white flour, tend to have a high glycemic index while less processed "whole" foods, such as an apple or whole-wheat bread tend to be lower in glycemic index. When planning meals using the glycemic index as a guide, proponents recommend choosing foods that are low or medium on the scale as often as possible. This usually is a good idea for any healthy diet because low-GI foods tend to be less processed, more nutritious and more wholesome. But plenty of good-for-you foods can have a high glycemic index (watermelon is one example), while other "unhealthy" foods like candy bars can be low on the GI scale.

Proponents of the GI diet believe that the lower the GI number of a carbohydrate food, the better. High GI foods are digested and metabolized more quickly, causing a rapid rise in blood glucose levels. This creates a dramatic spike in levels of the hormone insulin, which works to remove sugar from the blood. These responses can lead to an overproduction of insulin, contributing to weight gain. Therefore, carbohydrate foods with low glycemic indexes cause less insulin secretion and slow the clearing of glucose from the bloodstream—resulting in greater satiety, and fewer calories consumed throughout the day.

Continued ›
Article created on: 1/13/2011