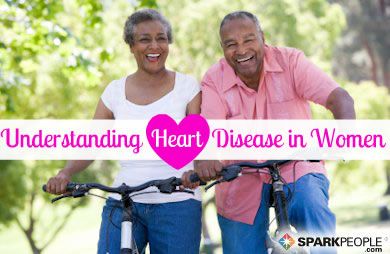 Heart disease is not a disease that only affects men. According to the American Heart Association (AHA), heart disease kills more than 500,000 women annually. In 2001, well over half of the people who died from heart disease were women.

Yet, "Women still think they cannot have coronary disease," says Dr. Massimo Guisti of Cardiovascular Associates of Virginia, PC. "They are more afraid of ovarian or breast cancer, but coronary disease is the actually the leading cause of death in women."

Heart disease often presents itself differently in women than it does in men. That includes the warning signs of a heart attack as well. In addition to the classic heart attack warning signs, such as chest discomfort, shortness of breath and pain in one or both arms, women may experience these less common signs:

Atypical chest, stomach or abdominal pain.
Nausea or dizziness without chest pain.
Shortness of breath and difficulty breathing without chest pain.
Unexplained anxiety, weakness or fatigue.
Palpitations, cold sweat or paleness.
The National Heart, Lung & Blood Institute reports that one in 10 American women, ages 45-64, has some form of heart disease. In women over the age of 65, these numbers double. For women, like men, the major risk factors for heart disease include increasing age, heredity, tobacco use, diabetes, high cholesterol, high blood pressure, physical inactivity and obesity.
Continued ›
Article created on: 5/20/2004