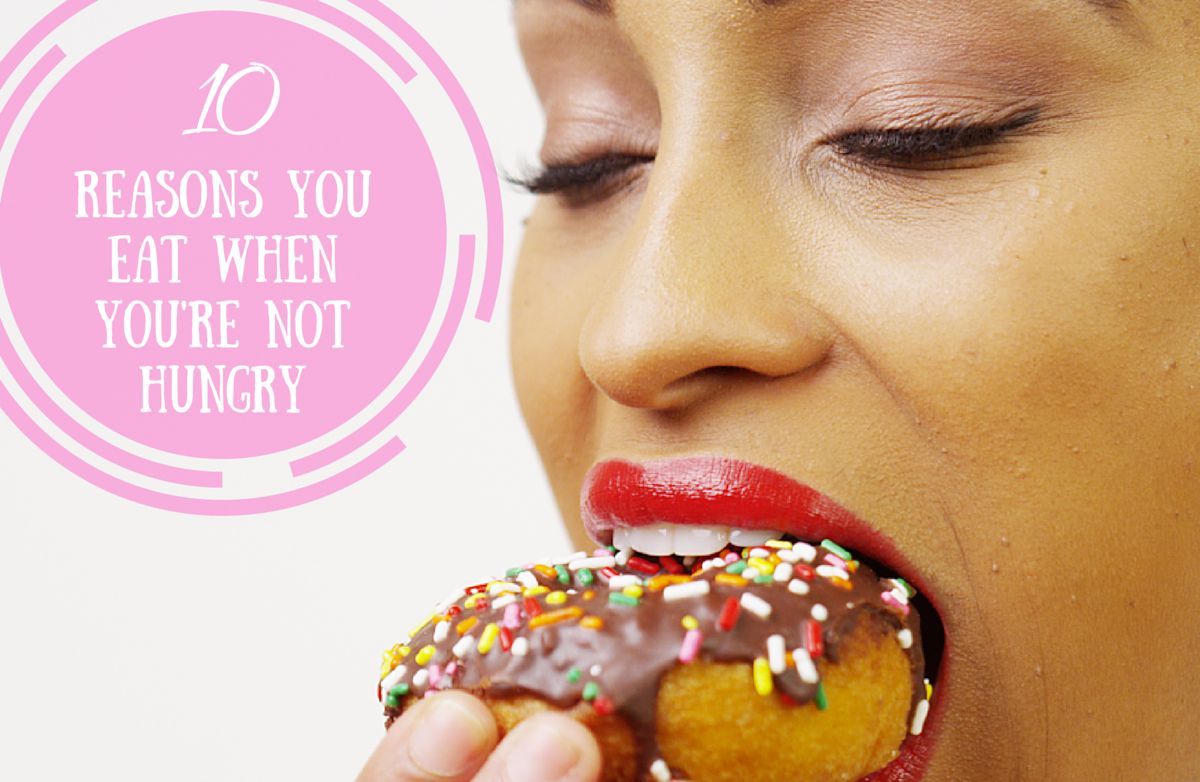 We've all done it, and sometimes we don't even realize when it's happening. Maybe you graze when you're bored, or reach your hand into the office candy jar each time you pass by. Perhaps when you're feeling sluggish in the afternoon, you head to the vending machine for a pick-me-up. All of these are opportunities to eat for reasons other than hunger. No matter why food calls your name, one thing rings true: We have all eaten something when we weren't truly hungry. While that's OK from time to time, too much eating without thinking can really hurt your weight management goals. And depending on what you eat, hurt your health, too.

Take a look at these 10 situations that encourage you to eat when you're not hungry, plus tips to cope in a healthier way.

To Cope
Emotions are a common eating trigger. Happy? You might eat a treat to celebrate. Sad? You might eat to soothe yourself with comfort food. Angry? You might take it out with a fork instead of the person who really caused it. But if you turn to food for emotional reasons, you won't resolve the underlying issues. It may help to track your eating habits in a journal, noting your emotional state when you headed for that snack. Writing it down may help you make a connection you hadn't seen before, like the fact that you eat when you're lonely or angry. Then you'll know for the future to look for a different outlet, such as calling a friend when you're lonely or turning to that punching bag when you're mad or stressed. If emotional eating is a known problem for you, check out SparkPeople's 10-step guide to overcoming emotional eating.

Out of Boredom
Sometimes you're not emotional—you're just bored. For many people, eating seems like a good solution when there's nothing better to do; whether you graze at home on the weekends or entertain yourself with lavish dinners out. But eating can only last for so long—and then you have an afternoon to fill! If you know boredom is a trigger for your emotional eating, have a list of strategies in place to keep yourself busy and entertained when you don't have anything else to do. Catch up with an old friend, write an old-fashioned snail-mail letter, write in your journal or blog, volunteer in your community, take up a new hobby or read a book you've always wanted to read. Better yet, make your boredom-buster an active endeavor, such as trying a new class at the gym, playing an active video game, going for a walk with the dog or flying a kite. Eating won't sound as appealing if you have a fun alternative to occupy your mind and your body!

Continued ›
Article created on: 8/9/2011