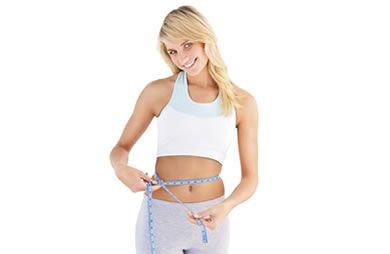 Frustrated. Disappointed. Hopeless. Skeptical.

Whichever you choose, these emotions are enemies of people trying to lose weight—especially when you feel like you have done everything right. For many trying to shed pounds, the elation from that initial weight loss is brought to a screeching halt when the scale stops moving. But instead of viewing this as a setback, look for other ways to measure your progress besides the scale. After all, good health isn't always measured in pounds.

Losing weight usually involves a relatively simple calorie equation: burn off more calories with daily activity than you consume through food. So what happens when these numbers indicate progress, but the scale doesn't? Before the aggravation sets in, consider why this might be the case. If you've been hitting the gym on a regular basis, participating in both cardiovascular and strengthening exercises, then chances are good that you have shed some fat. But the scale might not indicate this because you have also been building lean muscle. Since muscle is dense (a small volume of muscle weighs more than the same volume of fat), the scale might not reflect your hard work.



4 Non-Scale Signs of Progress


1. See results by taking a trip to your very own closet. Take out a pair of pants that fit snugly before you began your new, healthy habits. Are you able to ease into them, when before you had to sit (or lie) down and yank them up your legs? This is a sure sign of progress toward a leaner you! What about an old shirt? Is it now a little loose around your waist or arms? Also look for improved muscle definition when you check out your body in the mirror. There are many everyday indicators that you are firming up your body, from how your clothes fit to sitting more comfortably in a booth or small chair.

2. Aside from weight, use other numerical signs of progress. When you first start your program, take measurements of your waist, arms, neck and hips. Even if you are not losing pounds, you very well may be losing inches all over your body as your figure slims down and tones up with muscles. Measuring your body is more reliable than the scale alone. Other numerical indicators include a reduction of blood pressure or cholesterol, heart rate, and body fat percentage.
Continued ›
Article created on: 9/8/2005