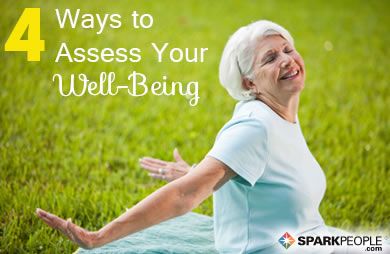 You're committed to a healthy lifestyle. You hit the gym every day when they open their doors, ditch soda for water, and brought healthy fruits and vegetables back to the center of your plate. Then you step on the scale, only to find that you haven't lost a single pound after all your hard work. Is it even worth it?

Of course, the answer is yes. Although weight loss can take time, there are other changes happening in your body—and mind—that you can't ignore. After just a few days of sticking with your healthy lifestyle plan, you might start to notice a difference in your energy level, stress level, quality of sleep and overall feelings about yourself. By tracking your progress in these areas, you can stay motivated and learn to appreciate all the little improvements you are seeing, regardless of what the scale tells you.

Taking a daily stock of your energy level, stress level, sleep quality and self-esteem is important for everyone who is trying to live a healthier life. It will help you notice trends and patterns (you tend to eat more on high-stress days or sleep better when you exercise in the morning) so that you can tweak your plan for optimal results. And it can help you appreciate the small achievements—like feeling more confident when you exercise regularly. That's why we recommend recording these wellness measurements on a daily basis. Here are some tips for assessing your daily wellness in each of these four areas.

Energy Level
On a scale of 1-5 (5 being the highest), how is your energy level today? Do you feel full of vigor and ready to tackle the challenges of the day (5), as if you can barely drag yourself out of bed (1) or somewhere in between?

Many factors can affect your energy: how much you slept the night before, how stressed you are, whether you're exercising too much or too little (both of which can zap energy), and the quality of your diet (too many sweets and not enough nutrient-rich foods can both be culprits). Serious health conditions like depression or anemia can also affect your energy levels, so talk to your doctor if you notice a long-term trend of tiredness.

Stress Level
On a scale of 1-5 (5 being the highest), how would you rate your stress level today? Do you feel like you're about to bite someone's head off (5), like everything just rolls off your back (1) or something in the middle?

Continued ›
Article created on: 6/30/2009