Thank you Sandi from Ken and myself. McKenzie continues to be such a delight also. She actually is the granddaughter of my best friend I babysat her dad when he was younger. She really isn't related to me by blood but I couldn't love her more if she were my own!!! She was mine from the time she was four weeks old and will always be considered a granddaughter by choice!!!
Even our local friends thought she belong to Richelle because they do look a lot alike. AMAZING!!!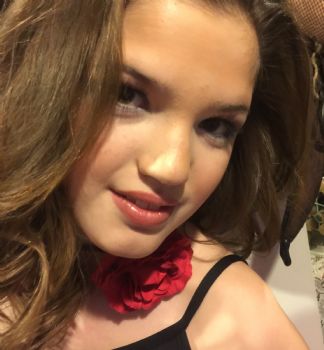 taken 5/28/15

Thankful for having McKenzie in our lives!!!
Edited by: MOMMA_BEAR_69 at: 4/7/2015 (10:01)
Helen/Southwestern PA Joined SP 9/23/2007
Co-leader of The Rainbow Bridge--Grieving the Loss of a Pet Spark Team

"Without faith, nothing is possible. With it, nothing is impossible."
~Mary McLeod Bethune

"If you planted hope in a heart today in any hopeless heart, If someone's burden was lighter because you did your part, If you caused a laugh that chased a tear away, If tonight your name is mentioned when someone kneels to pray, Then your day was well spent.
current weight: 137.9

| | | | |
| --- | --- | --- | --- |
| 235 | 210.725 | 186.45 | 162.175 |

137.9