Asta
I am so sorry you are sick, and on a day when you could not take care of yourself by staying in bed. Hopefully it's a fast virus that will come and go quickly. Never fun to be sick, but worse when you cannot just cave in and take care of yourself. Glad at least you could sit at the meetings. Church seating sometimes is not at all comfy.
Get over this soon, dear friend.
I just got a teaching assignment for tomorrow. Last minute, so I don't know what I'll do with the kiddos. It is my favorite teacher, and her 5th graders, so we'll be fine.
I am putting a purse/knit bag together. Last fall I found some adorable fabric with sheep knitting. Very silly, but it just called to me. I was stymied about a style for the bag, but found a solution in the Coach store, of all places. No, I do not spend that kind of money on purses, but I looked there for inspiration. Mine is not done yet, but it's coming together. The purse I liked has a full zipper pocket on both sides, plus other pockets. So mine is quilted (of course) with the two full zipper pockets, another smaller zipper pocket inside, and across from that three pockets that are just open.
I still need to bind the edges, make handles, create a closure, and install the full side zippers. My quilting DIL found two coordinating fabrics for me last month, and I used them in the lining and pockets.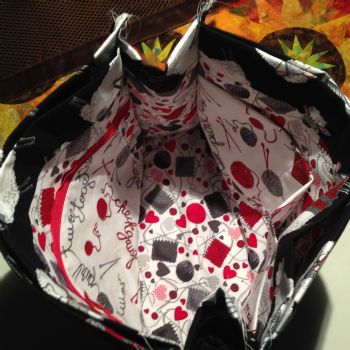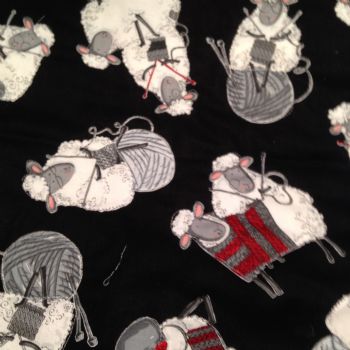 Edited by: YIDDLE at: 3/29/2015 (20:55)
Jean from Texas
Co-Team Leader 50's 60's 70's and Older Team

I am drinking from my saucer cause my cup has overflowed. -- John P.Moore

"Life is not about waiting for the storms to pass...
it's about learning how to dance in the rain!"
. . . . Vivian Greene
current weight: 116.5