Hello Team!!!!
Kathryn, Love your pictures you posted!!! Beautiful Orchids!!!
Sharyn, Good luck with your shopping trip for new clothes!!!!
Janice, Have fun with your son & be safe driving home!!!!
Joanie, I found so many great deals yesterday at the Goodwill. Even found one of my "Cherished Teddies" ....Mary "A Special Friend Warms The Season" she is cute!!! I only paid 50 cents for her!!!! I must have over 100 of these cute little bears!!! And they are all on a shelf on top of my computer desk.
James,


Glad to see you here posting with us!!! Come Back again!!!!!
Have a Terrific Tuesday!!!
HERE ARE SOME OF MY CHERISHED TEDDIES!!!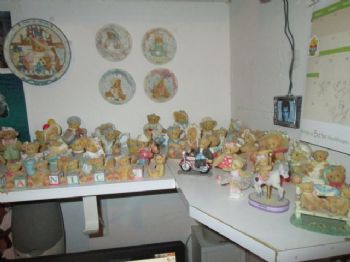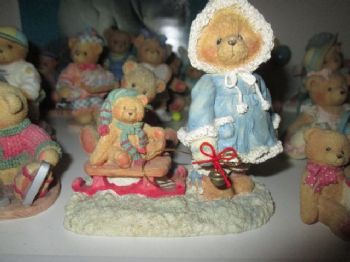 THIS IS MARY !!!!
Edited by: FLASUN at: 4/21/2015 (05:09)
"Janice - Florida"

"Beauty is not in the face; beauty is a light in the heart" Kahlil Gibran

"When things go wrong, don't go with them" Elvis Presley

"Truth is like the sun, you can shut it out for a time, but it ain't goin' away" Elvis Presley

"Inner beauty should be the most important part of improving one's self.
-Priscilla Presley"

Leader 50 Plus For All Team

Co-Captain of BLC27
Blue Lion Trackers 1-7-15
current weight: 175.5