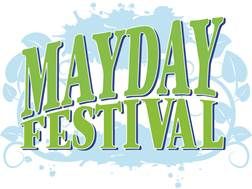 Do any of you still Celebrate May Day with Parades and and have the Crowning of a May Queen in your community? To answer the question; Yes, here in my City it still is very much alive...The following tells you our City History for May Day....
Our City first celebrated May Day as a community in 1923, with May Pole dancing and the crowning of a May Queen. While the festival has evolved and grown over the years, it has maintained many of its original traditions, including May Pole dancing and the crowning of local children as May Day 'royalty' – a May Queen and Ambassador along with a Royal Party.
The festival kicks off May 1, 2015 at our City Recreation Complex with the evening opening ceremonies, featuring the installation of this year's Royal Party and traditional May Pole dancing by school children. Events continue throughout the week, culminating in the full weekend of activities on May 9 and 10, 2015, including the annual Rotary May Day Parade and our City Square Community Block Party on May 9, 2015, and Mother's Day event at Lions Park on May 10, 2015. Some other highlights you might want to check out include the City Heritage Salon on May 2, 2015, carnival games for all ages at our Local Middle School on May 5, 2015 and the May Day Mile on May 9, 2015.
The final event is the City Town Square Post Parade Block Party from noon to 5:00pm on Sunday, May 10, 2015. It features lots of family fun including concessions, refreshments and free entertainment. You can shop at the May Day Marketplace, visit BizAlley, tour the Emergency Preparedness Fair and enjoy FREE children's games and activities. It's also the second stop on the Designated Trolley Tour.
judithscott.wordpress.com/
Team Leader Shining for Jesus
Team Leader God's Amazing Grace
Team Leader God Answers Prayer
Team Leader Partnership Accountability to the Finish Line
Total SparkPoints: 196,360

| | | | |
| --- | --- | --- | --- |
| 150,000 | 162,499 | 174,999 | 187,499 |

199,999

SparkPoints Level 21