Happy Weekend Girls!
Joy something else we have in common then- a thick head of hair. Every time I go to the salon I need mine thinned out or it would be too heavy to hold the style. I don't have a current pic of my own but it's based on this one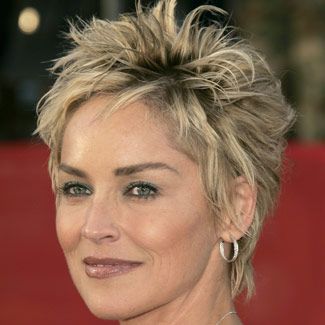 Patti I hope your friend's brother returns soon, such a worry for the family. Maybe he just needs time to get his head sorted.
Judy I could not agree with you more. AND you WILL lose it- we're here to keep you on track

Jeri GOODLUCK hun
Cat

Well it's rained over night and looks quite good out there so far.........they said it would be over cast on th TV and the locals said bright and sunny. I'm with the locals- looking good.
I spent 2 hours gardening yesterday afternoon and we caught up with Lynn and Bill, our neighbours.
We were to have them in for drinks this weekend but Pete has another mouth ulcer flare up and is not able to talk very well or swallow so we're re- scheduling for the weekend before they go away again!. I reckon they have gypsy blood- they're hardly ever home!

Plans for today. walk and ST then going round to see Vicki!
Caz, Gorleston, Great Yarmouth, Norfolk UK on the North Sea coast, and live with my other half - not married) and have no kids.
A line in a Robbie Williams song I live by.....
"I know I'm going to die so my revenge is living well, Oh Lord...make me pure....but not yet!"
Fav quote
"Fall down 7 times...stand up 8"
Kettlebells ROCK
BLC 26
BLC 27 co-cap
BLC 28
www.blcpanthers.com/
current weight: -1.0 under