Laurie, I thought the same, because of the "Pass with care" sign.
Is that blue roof really blue, or is it metal reflecting the sky?
Wow, this is a straight shot. Are those windmills in the distance?
4071.3 km - "7.15 mi to Saratoga, WY", Carbon County
"Section: 6 Map Name: Encampment, 62"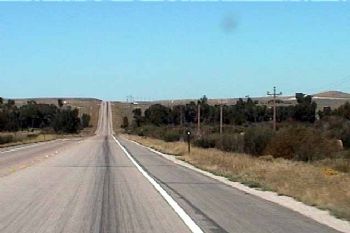 Bine

"Our way is not soft grass, it's a mountain path with lots of rocks. but it goes upward, forward, toward the sun." *Dr. Ruth Westheimer
current weight: 161.0