I had a lovely lunch with family yesterday and then I went night fishing with my husband. It was so cold on the water and I was very glad to get home and into bed.
Today I shall be cooking all day and making meals for him to have while I am away.
Then some ironing and some R & R.
Hope you have a wonderful Mother's Day.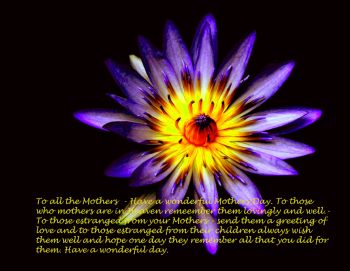 Live well, laugh often, love much.

Far away in the sunshine are my highest aspirations. I may not reach them, but I can look up and see their beauty, believe in them, and try to follow where they lead.


Georgia


"Nothing in this world can take the place of persistence"
current weight: 190.0