SparkTeams |
More Teams ›
Soccer
Do you play soccer? Connect here with others like you!
Total Teams:
3
Team Members:
81
Back to Main Team Page ›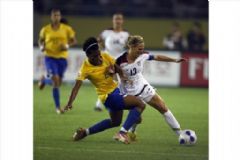 Soccer players
all those who play soccer, or want to and need to get in shape to do so!
Members: 78
Join Now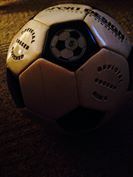 Sparkpeople Soccer Appreciation Club (SSAC)
Come on in and get fit with people who like what YOU like! Whether it be MLS, English Premiere, Serie A or whatever league you follow!
Members: 1
Join Now
Conditioning and Training for Soccer.
This group is here for people who have played soccer or want to play soccer. This group is here to help with getting into shape or maintaining your soccer figure.
Members: 1
Join Now
Links From SparkPeople for
Soccer
Recent Message Board Posts by
Soccer