SparkTeams |
More Teams ›
Mother of the Bride
Are you the mother of the bride getting ready for the big day? Connect here with others like you!
Total Teams:
3
Team Members:
1,515
Back to Main Team Page ›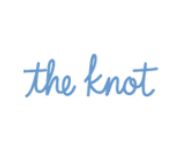 Knottie Team! ( theknot.com)
Brides to be (and grooms) are welcome to celebrate their engagement, weddings, honeymoons and happily ever afters as we work together to reach our goals!
Members: 1,416
Join Now

Mother of the Bride
For Mothers of the Bride who want to be fit & healthy and have weight to lose. And for mothers who want to talk about wedding issues in the planning process.
Members: 86
Join Now
Links From SparkPeople for
Mother of the Bride
Recent Message Board Posts by
Mother of the Bride