SparkTeams |
More Teams ›
Smoking Cessation
Quitting smoking is taking a big step towards a healthier lifestyle. Find support as you kick the habit.
Total Teams:
2
Team Members:
102,315
Back to Main Team Page ›

No more smoking
Support for all those that are not smoking any longer or trying to be a ex-smoker
Members: 101,650
Join Now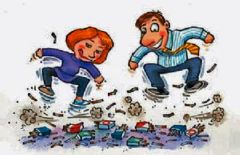 Classy Quitters!
QUITTING SMOKING IS HARD Been There-Doing That! Support is here, New Friendships are here, Challenges are here. We welcome all new members! We are always classy and sometimes sassy :)
Members: 657
Join Now
Links From SparkPeople for
Smoking Cessation
Recent Message Board Posts by
Smoking Cessation