What helps my joint pain?
Saturday, October 30, 2010 4 comments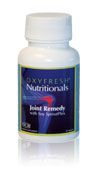 For years of working in an office; everyday I would sit with my foot under my other leg. Over years, this placed a strain on my right knee. I just kept on keeping-on. I continued to do my Kathy Smith Step Aerobics because it made me feel good...
Read more