finding exercise everywhere..
Tuesday, February 05, 2008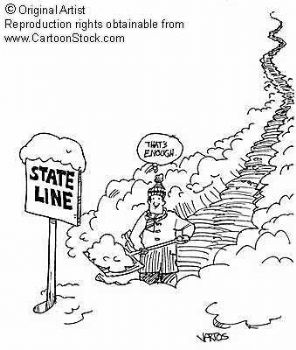 I've been watching season 3 of the biggest loser, (downloaded all of the episodes) and although I LOVE Kim Lyons (trainer) and she is somewhat becoming a hero to me, I really admire Bob's _creativity_.
One week, when the gym was "closed" and the group had to work out without it, Bob's last minute workout consisted of the blue team moving all of the furniture out of the living then putting it back in. We all know that's a HUGE workout, but who would ever think to do it!!! Before watching the show, I'd been working towards the same idea in baby steps - as in, why not make this task at my work to deliver bills into a workout, I'll do the stairs and jog the halls. But Bob has helped my creativity soar. I no longer look at a physical activity task with regret, but with excitement because I KNOW it will contibute to my general well-being (because I've seen how the Biggest Losers lost weight doing it!)
So yesterday I had the opportunity to do some shovelling - actually moving a SNOWBANK back so that dave's car could fit in my spot. I think I moved a four foot high and seven feet wide snow bank back about three or four feet. It took me over half an hour and I was loving the fresh air workout!
It got me to thinking while I was doing it... I used to think things like, "I can't do that, I'm fat!" and use that as an excuse when approach physical work, exercise, even riding amusement park rides...
Now I know that it's actually because I wasn't doing those things and pushing myself that I was fat to begin with! So, "If I don't do that, I WILL be fat", as in, take the stairs, walk to work, etc.
Thanks for listening!