Friday, December 28, 2007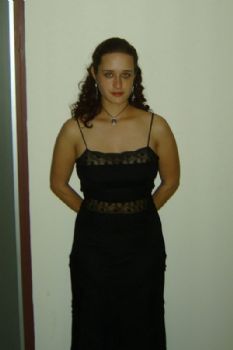 So my ENTIRE family has just told me that they thought I was "overweight," "fat," "chunky," "heavy," before I lost my weight. No worries, though; first, I've always felt that my family has a skewed perspective of what that means. Second, my self esteem is pretty good. So it mostly amuses me to hear that from them. I really do think their perceptions are off; I didn't think I was "fat;" I lost my weight because I wanted to, not b/c I felt I needed to.
Anyway, here's a picture of me in April before I lost my weight. Let me know what ya'll think, lol.