I'm so sad
Saturday, December 15, 2007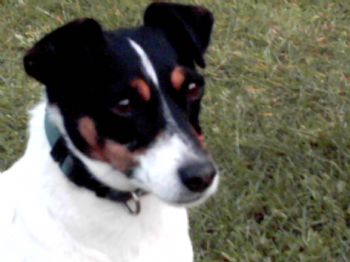 My dear friends,
I just don't seem to be able to stop crying. Some of you will know that our dearest little Beanzie was sick. We had brought her to the vet back in August when we returned from holidays in Holland. The prognosis wasn't good. We were told that her liver was failing and she wouldn't live to see Colin when he returned from Japan.
Well, our little furry friend, although she continued to lose weight did live to be there for Colin when he came home - we actually brought her to the airport to welcome him home.
She went back to sleeping on Colins bed - he used to joke and call her "the spouse".
Last week she appeared to be deteriorating very quickly. We brought her to the vet on Monday and Tuesday evening and he took blood tests and took her overnight to run some more tests.
On Friday morning we went down before work to give her some doggy treats only to find that she had passed away peacefully in her sleep. The three of us don't seem to be able to stop crying.
I miss my dear Beanzie so much ......