Tuesday, December 04, 2007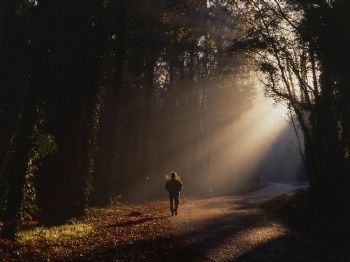 I have to admit it! If you really want to take Stage 1 seriously, you have to put some effort into what you do. But, I also have to admit that creating something that represents me at this moment--this very second--is fascinating to me. And, I tend to do it so much better on paper or computer than if I were trying to do it any other way.
At this point, I'm walking at night with shades on. I'm not sure exactly how my life is going to change, but I do know how important it is to sit up and pay attention to what is going to happen next.
There is light and there is dark and we all have experienced the shadows. I suppose in a few ways, this is a journey to discover how to spark something new out of something old (hey, I'm not talking about my age here!). So, good luck to all who are on the journey. Those of you who are far ahead, thank you for being the model of what can happen. Those of you who are already moving, I wish you all the determination in the world. You can do it...it has already been proven that it can be done! And, for those of you who are in shoes like mine, well, I guess it's time to tie up and get going! Linda