Monday, November 05, 2007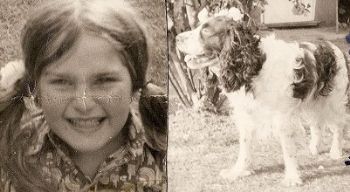 Me and my first dog ever, Patch!
Having a quiet day (well so far at least!) I have a cold and so does DD and we did not get good sleep the last couple of nights. I feel fine but she is just not sleeping too well! She is fine in the day though, hope she is better by Wednesday for her preschool and swim class. Have to get my steps in and have done 2000 so far, 14000 to go! I have been doing extra for my challenge but have to do about 16000 a day to meet my November goal and challenge on walkertracker.com yikes! I don't want to go on my walk either :( I think I will try an alternate route which is going to be a pain as there is just not a lot of options around here! Plus there are other dogs to avoid, no call back yet from the neighborhood association, hope she calls soon and we can get a plan, I did find the name and address of the lady who owns the dogs.