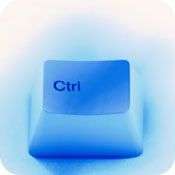 So yesterday I taught my usual Wednesday night classes—Hard Core Pilates and Spinning. Pilates went just fine—I did a stability ball class, which everyone seemed to enjoy. Spinning on the other hand…didn't go so well.
I should probably preface this by saying that I used to, very regularly, have nightmares about teaching fitness classes. In these dreams, everything imaginable would go wrong—I'd sleep in and be 30 minutes late for a Saturday class; the stereo wouldn't work; I'd forget my music; the class would be loud and mean; or my favorite one, when during class someone walked in and stole (as in robbed) the stereo I was using. Well yesterday's class was very much like these crazy dreams! But luckily, I was able to hold it together.
First, one of the three stereos at the gym was broken—I knew that going in. There are three fitness rooms and a stereo for each. So I had to wait for another class to finish (several flights below) and bring their stereo up to me. My class was supposed to start at 6pm, the same time the other class ended. I had to wait over 15 minutes for the stereo to arrive…I had almost lost my patience by then.
So then I finally hook up the stereo and mic, and what do you know…it doesn't work. I spent another 5 minutes or so trying to check all the various points that might be causing the problem…only to later find that I hadn't plugged in one of the chords properly (duh). So 20 minutes late, I finally get the class started!
Then the batteries on the mic were about to die. So I excused myself from the bike to get spares from the closet…and there are none. Great. So then I had to find the radio, contact the front desk, and ask them to bring me some spares. Problem solved.
As if more couldn't go wrong, I had to mess around with skipping songs on my playlist since the class voted against doing the full hour and for ending "on time." That was a bit annoying since I'm super organized with my playlists and class design, timing things up to the second. It wasn't that bad, but I'm controlling and it can be hard to give up that control and just go with the flow. :-)
Oh and one more thing—luckily this didn't happen until the very last song of the class. My cycling shoes wouldn't stay clipped in to the pedals. I figured the bike had broken, but it turned out that the cleat on the bottom of my shoe had a loose screw that was preventing it from clipping in properly.
All in all, the students themselves were extremely kind, adaptable, and patient during all this. And unlike my many nightmares in the past, it's not all that bad when things go wrong. Sometimes you just need to relax a bit and realize that no matter how well you plan things yourself, things that are out of your control can go wrong. But even then, I learned that it's not the end of the world.