Saturday, October 13, 2007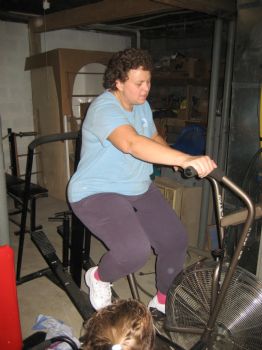 Well DS just loves taking pictures. He thought I was going to make him delete this one. But I decided I need it as a reminder to return to the way God wants me to eat. I have been abusing the temple of God.
My goal this school year is to become consistent. I believe by the time summer comes I can be in a great exercise and eating schedule. Last year the concentration was on getting Home schooling schedule. Things in that area are going smooth. Praise God and I thank Him for accomplishing the goal.
I know if I put my trust and keep my eyes on the LORD these goal will be successful. God is a faithful God. God will finish the work he started in me. Dawn