Thursday, October 11, 2007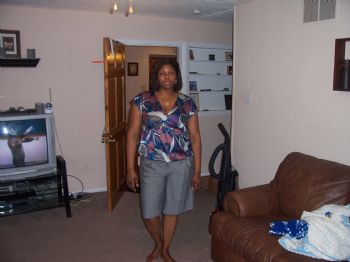 OK, I've been walking/exercising/lifting. No weight loss to report this week. My real problem is, the scale seems to be going up. I know musle weighs more than fat but is it musle or am I really gaining weight. My clothes are fitting a lot better and I can really tell the difference in my legs, but my mid section is the same (fat). Trying not to be discouraged but its getting hard. My last post was 2lbs lost now they are back and they brought a friend. UGH!
I should say, I have had a problem with sweets but I have stayed within my calorie range. Does that count?
Positives-I have been exercising and drinking at least 8 glasses of water a day. I manage to walk at least 2 miles at lunch. Its starting to get cold here so I will have to find something else to do. Wish me luck.