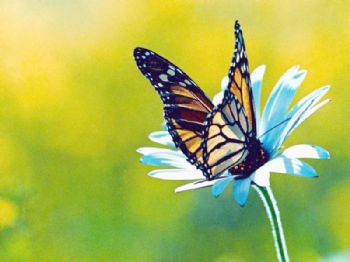 Do you ever wish that you could be like a butterfly, or dragonfly, or bird - just free to soar? I do more than usual today. I feel so trapped and held back here at this current position. I just keep getting told no don't do that or why did you do that you should have done this instead - none of which I understand since my science is sound and I am getting results and moving forward which is more than I can say for what happens when I do what they want me to do. I ask for help and get told to figure it out for myself that they just don't have the time to offer any advise or assistance, yet they have time to yell at me and tell me how aweful I am doing. This project is running out of time - we only have one and a half weeks left to get to a proof of concept, and honestly that just isn't going to happen. And besides that how much motivation can I have to save dufus his job and still lose mine. Even if things work out in the best possible scenario I would be out of work for at least a month and only coming back to the same kind of position - 180 days at basically the lowest pay scale possible with no benefits - and that would only happen if they re-advertise the position, and if I score the highest on the application, and if there isn't a verteran that applies for the position... Ummm that sure is a lot of ifs!!
OK fixed that first paragraph... I had a ton typed and then when it uploaded about 2/3 of it went missing...What else had I said?? LOL
On the food front - I was in range yesterday. Not sure what is going to happen today. I am hugely stressed out and honestly starving feeling. I just ate a yogurt 30 minutes ago and my tummy is growling already. I will try some 0 calorie herbal tea and see if that helps. I do have some extra snacks here at work though, including my homemade Double Chocolate Espresso Cookies! :) I was super good on calories last week and still had no loss to show so??? Maybe my body needs more calories? :)
I am still applying for jobs. I have reached the point where I am honestly applying for everything. I saw an insurance office job and will be applying for that one ASAP. The only thing I have left in the pike so to speak that is lab/science related is a chemistry laboratory position with the state - Please keep your fingers crossed and that and this whole situation in your prayers.
Oh and the satelite internet at home is down - for how long only the dear Lord knows. Just to get them to schedule a tech cost $125 and the tech has 2 days to call to schedule not 2 days to get here but 2 days just to decide when they would be able to make it out to us. If there are parts needed that will cost more and if it takes any length of time that will cost more, and I am praying that the time doesn't start counting with their travel to us since the closest tech I know of is oh about 300 miles away!! I wish we had something else available, but we just don't at this point. We have to have "high speed" so that I can do my shop stuff over on RubyLane.com to help earn a little extra cash.
Also, on the weekend DH is performing a blessing/baptism service for the children of his two best friends. One family is having a blessing done and one family is having their youngest baptised. Should be interesting considering that DH is Southern Baptist and they don't do baptism of children, they do believer baptism. I know he looked stuff up from other faiths so hopefully it goes OK. I am to be the photographer for the event as well.... ummm wish me luck and steady hands!! I really am kind of scared about it to be honest. And to answer your question no todays photo is not my work - I wish and aspire to it though :)
So, not sure what else I had said but I think that is at least most of it spewed out there again :)