Wednesday, September 05, 2007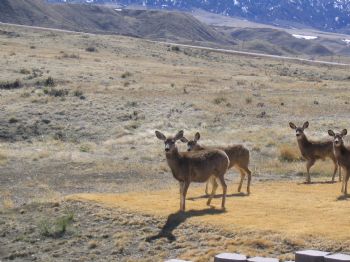 Fall is almost here. I can't wait. Cooler temps seem to give me so much more energy. The kids are back in school. I miss them of course, but I can go shopping and not spend a fortune. Yes I say no but I also say yes.
Lately exercising has been so much more enjoyable since it is cooler. I just started doing a "the firm" video and love it. It incorporates stretching, strength training and low impact aerobics. I also love to just walk. We went for a walk last night as a family. It was the first time in a long time. I hope we start doing it more.
We don't have a lot of trees here so can't see the leaves turning like in CA, but you can feel it in the air. Soon winter will be here and I will get all kinds of exercise shoveling snow. I don't mind it is kind of fun. I don't have a huge driveway like a lot of people.
So enjoy this time of year. I hope all those areas that were getting flooding dry out a little before winter. I'm so thankful for the cooler temperatures.