Monday, September 03, 2007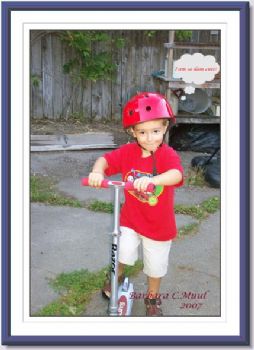 Last night, we bought Diego ( 2 1/2) a Razor scooter because he kept using his older brother's.
So, this morning, we took him down to Alki Beach and he rode that thing and had so much fun. We walked, ran and "scooted" for over an hour with him.
What a great morning, walking by the beach, getting some exercise and just enjoying life. I felt so peaceful and joyful.
In the picture, that is his brother's scooter and helmet. He is so happy to officially have his own now (his is blue).