will power
Thursday, August 02, 2007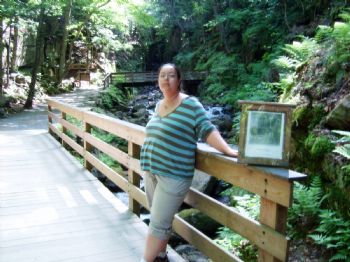 I am so sick and tired of lying to everyone, but most importantly, lying to myself.
Every night before I fall asleep is when I am most motivated in my thoughts about my weight loss goals. Then when I wake up the next morning, I've forgotten about it and automatically fill the bowl, probably about 3 servings worth, and it just escalates throughout the day. If I keep any junk here at all, I can't seem to stop myself from eating it. It's so frustrating! Usually it's my husband who buys the junk, if we have it, and i can't stay away from it. soda, chips, etc. So when i grocery shop i just don't buy those things, because i don't actually make a run to the store if i have a craving because i have time to think about it. I ate 2 pop tarts the other day. why did i do that? i don't really even like them! they were just here!
There was a time where i had amazing will power. Not sure where it went, but i know it's still got to be here somewhere. Once i get the ball rolling, i do well, and lose 20-30 lbs in a few months. and see and feel progress. and then for some reason, i just stop.... i know how great it feels, yet i just stop and end up putting the weight back on. I really can't play these games anymore. I am obese.... i'm 27 and i wan't to lose 100lbs by the time i turn 30. how am i going to do this? if i keep telling myself i'll start tomorrow, tomorrow is never going to come.
it's 9:15 a.m and so far so good. had a cup and a half of mini wheats for breakfast. my mind is set at the momment. I need to make it through today... make it one day at a time. it's time to get motivated. time to start tracking my food intake again. time to get serious. time for a life change. just make it through today.
i'm going to make an effort to blog atleast 5 days a week, to motivate myself and collect my thoughts in preparation for the long day.....