Monday, July 30, 2007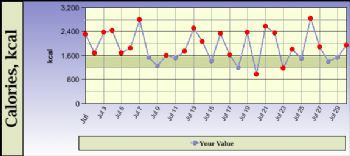 When I saw this, I saw that I had some problems. The concept is easy, eat within this range of calories, but making this happen is another thing. One thing leads to another with me and I end up over. I have all good intentions at the beginning of the day but then lose my handle on things.
I need to get a grasp of things from 2pm to 10pm.
I'll keep trying!