bummer!
Tuesday, July 10, 2007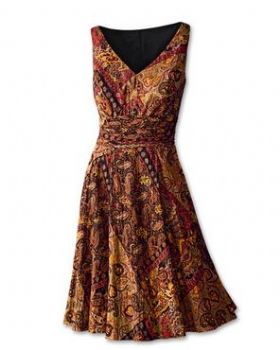 This georgous dress that I wanted is no longer available in the size I wanted! The dress was a hundred dollars, so I waited for a sale... one finally came, 50% off, and the dress is sold out in a 10 !Sure, they have it in an 8, but I can't be an 8, too thin for me, so says my hubby. I told him about it and suggested I shoot for the 8, he said he thinks a 12 would look better, but there's no size 12 left either... So I am a bit bummed. My motivational dress.. sigh.... :( ...I looked for another I like as well, but didn't find one. Yes, they have pretty dresses, but none struck me like that one did. Oh well. Another will come along eventually.
I am down a total of 29 lbs now. I'm hoping to be down at least another 2 lbs by next Monday. Just gotta stay focused!